PT 109: THE NEXT GENERATION
Introducing the JFK's PT 109 to the Next Generation
2006 Skyview Junior High School Breakout Project
Hello, I'm Eric. I live in Washington State and this web page is for my 9th grade breakout project. It is titled "PT 109: The Next Generation". I called it that because my generation does not know much about this chapter in history which was very famous when my father was growing up in the 1960s. I hope to make a difference by creating videos which will increase people being familiar with the story of John F. Kennedy's adventure. It is an amazing story about a tiny PT boat when it was rammed by a much larger Japanese destroyer, and how he was helped by two brave native scouts.
In doing this project, people who had just restored the only working Navy PT boat in the world in Portland Oregon contacted us about the PT 109 song. They invited us for a special tour, where we took pictures and posted another video. This PT boat will not be open to the public until they raise enough money to build a shelter and museum for the boat.
I also found out that only recently it became known the that natives were turned back before they could visit Kennedy's inauguration. My father made contact by email and telephone with people on Gizo island who knows the surviving islander, Eroni Kumana, and Alan Freshwater, the man who married a niece of Biuku Gasa. He sent many letters and emails to officials and museums from Washington to Boston and Washington D.C. Freshwater even offered to send his daughter, the grand-niece of Gasa and Gasa's village started to build another canoe for her. But we were not able to raise the money or find anyone willing to sponsor the trip in time for Breakout day. So my project to involve the audience is to ask who thinks they would like to meet a man who saved Kennedy and how they would help bring him to meet President Bush while he is still alive.
Introduction
In 1943, future president John F. Kennedy was skipper of the small patrol torpedo boat PT-109. His boat was rammed cut in two by a Japanese destroyer, and the story of survival of Kennedy and his crew became a folk legend in American culture.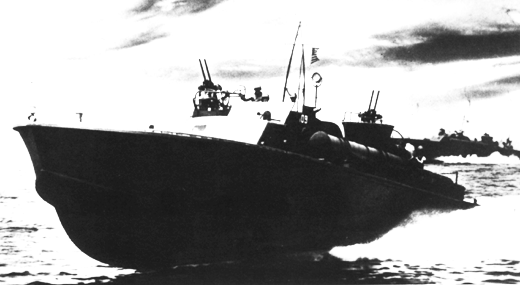 http://ibiblio.org/hyperwar/USN/ships/img/PT/PT-109.gif